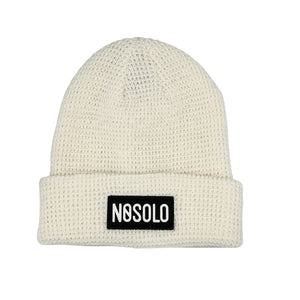 THE EGGO Mini - Toddler Waffle Knit
THE EGGO now available in Toddler Sizing!
The waffle knit is a woven fabric whose pattern runs either vertically or horizontally or both that creates somewhat of a square design.  It is very lightweight and the squares are like little pockets that hold in the heat which makes it the perfect fabric for these cooler months.  The cuff design gives you the versatility to wear above or directly over your ears for extra warmth.  Sealed with the NOSOLO script woven tag so it can be worn proudly in the front or kick it to the back if you want to simply show off the beautiful color.

Super soft Lycra
Stretch Fit
Toddler/Youth Sizing

Imported